Ask anyone and they most likely have an opinion about root canals—even if they've never had one! We recently conducted a survey to test the current climate around root canals and learned that, despite advances in root canal treatment, negative root canal misconceptions still persist.
Would you rather: The root canal edition

Medical procedures can cause concerns, so it's no wonder that over 80% of survey respondents described feeling anxious or scared at the possibility of needing a root canal6. More surprising, however, is that over 67% of survey respondents reported being terrified of getting a root canal procedure6. In fact, there are a number of unpleasant experiences they'd prefer over having a root canal:
Nearly 80% would rather give up social media for two weeks6
54% would rather have a colonoscopy6
77% would rather be forced to sleep at the airport after a cancelled flight6
Root canal pain was cited as the primary reason for survey respondents' apprehension of treatment, which many equated to breaking a bone (39%) or burning a hand on the stove (31%)6. But is a root canal painful enough to warrant such dread? What if we told you that patients can often experience no pain at all4.
You have a choice in root canal treatment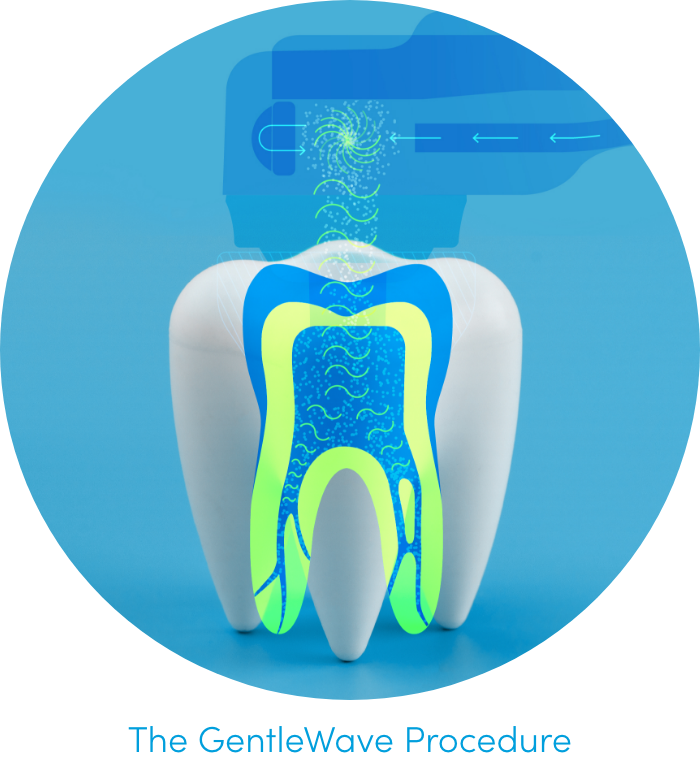 Advances in technology now give us more options in root canal treatment. The GentleWave® Procedure is a modern root canal option that delivers superior cleaning and disinfection with a minimally invasive protocol. With over one million patients treated, this innovative procedure preserves natural tooth structure4, promotes fast healing4 and can typically be completed in just one appointment4. But the part we think you'll love the most? That 96.6% of patients report experiencing little to no pain after the GentleWave Procedure7.

Root canal treatments don't have to be painful

Choose the GentleWave Procedure. Use our Doctor Locator to find a provider and schedule a consultation near you.
6 GentleWave Consumer Survey (2022)
7 Data on file. Sonendo Inc.
The GentleWave® Procedure is a medical procedure that is designed to prepare, clean and preserve the structure of teeth4indicated for root canal therapy. Similar to other root canal treatment procedures, there is a potential risk of adverse effects. If you are considering the GentleWave Procedure, ask your clinician if you are a proper candidate. For additional information, visit https://gentlewave.com/safety-information.